THE DAUGHTERS OF CHRIST THE KING F.C.R. – HIJAS DE CRISTO REY SELL TO THE MISSIONARY SISTERS OF THE PRECIOUS BLOOD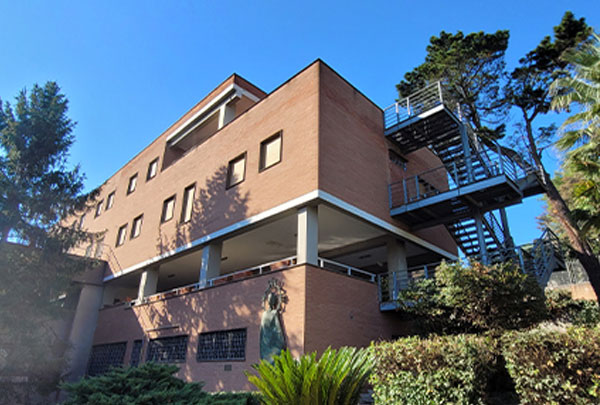 The Daughters of Christ the King F.C.R. – Hijas de Cristo Rey, after entrusting to IMC Consulting thorough due diligence, have decided to sell their General House in Rome to the Missionary Sisters of the Precious Blood. IMC Consulting favours operations between congregations and makes every effort to keep properties within the religious sphere.
THE MERCEDARIAN MISSIONARIES OF BERRIZ SELL TO THE LAITY
After entrusting IMC Consulting with an in-depth due diligence, the Mercedarian Missionary Sisters of Berriz decided to sell their mother house in Rome.
IMC Consulting prefers transactions between congregations and makes every effort to make this possible yet we also have constant contacts with both institutional and private investors, both domestic and international.
THE SISTERS OF THE GUARDIAN ANGEL SELL TO THE MISSIONARIES OF MARIANNHILL
In Rome, a building built in the 1970s and in perfect maintenance conditions is sold by the Sisters of the Guardian Angel to the General House of the Missionaries of Mariannhill thanks to the mediation of IMC Consulting, which favours operations between Congregations and makes every effort to ensure that this is possible.
VERIFICATION OF THE CULTURAL INTEREST
The following analysis is dedicated to Congregations, Secular Institutes, Non-profit Organizations and Dioceses that have real estate properties in Italy.
Strategic Planning for Religious Congregations
We are going through a crucial historical moment in which Religious Congregations are particularly exposed.
IMC CONSULTING SPONSOR OF UISG PLENARY
We are pleased to inform you that IMC Consulting will be the official sponsor of the UISG Plenary Session to be held in Rome from 6 to 10 May 2019.